April 26, 2016 12:28 am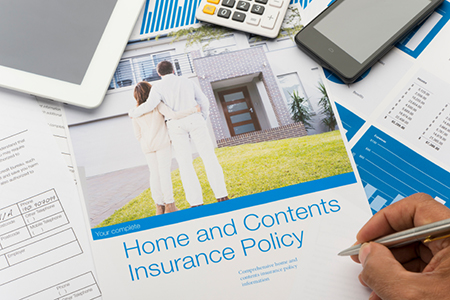 Most homeowners don't consider themselves magicians, but we know you have to keep a number of plates spinning to ensure all the demands of your home are met. One of the most important is maintaining the appropriate amount of homeowners insurance coverage.
The National Association of Insurance Commissioners' (NAIC) recently released their latest Homeowners Insurance Report, providing data on market distribution and average cost by policy form and amount of insurance. John M. Huff, president of the NAIC, says the report is the largest insurance repository of data and analysis, with an abundance of resources to help homeowners and renters make informed decisions.
National- and state-specific premium and exposure information for homeowners insurance policies and non-commercial dwelling fire insurance is included in the report. It also contains data descriptions and a discussion about the way certain economic, demographic and natural phenomena impact the cost of homeowners insurance.
If you're looking to understand exactly why you're paying the amount you are for homeowners or other types of insurance protection, drill into the report's tables, which show your state and countrywide exposures by policy type, individual policy form and insurance coverage amount.
According to the report—validating why we frequently report on this particular natural hazard—Superstorm Sandy represented seven of the top 10 most costly occurrences from an insurance perspective since data collection began. A 2011 Alabama tornado, the Northridge, Calif., earthquake and 9/11 rounded out the list.
Learn how the insurance industry calculates the cost of policies by visiting www.naic.org/documents/prod_serv_statistical_hmr_zu.pdf.
Published with permission from RISMedia.